Casas Riegner at Art Basel 2023
---
CASAS RIEGNER
Art Basel 2023 in Basel
Casas Riegner announces its participation in the General Program of Art Basel 2023 in Basel. The gallery's proposal is conceived as a dialogue between pioneer Colombian artists Beatriz González, Debora Arango, Feliza Bursztyn, and mid-career artists Leyla Cárdenas and Bernardo Ortiz, who through their groundbreaking work, boldly tackle themes often considered out of bounds, shedding light on important issues that need to be reiterated to the world.
Beatriz González, (Bucaramanga, 1932) is one of Latin America's most influential artists. Her keen attention to her context has led her to build a visual repertory largely based on images reproduced in the press that she translates into visual icons which she often repeats in an attempt to fight her country's collective amnesia. González will have a major survey exhibition at Museo Universitario Arte Contemporáneo MUAC in Mexico City at the end of 2023.
Feliza Bursztyn, (Bogotá, 1933- Paris 1982) is one of the most important sculptors of the 20th century in Latin America. She was a highly controversial figure in the Colombian art scene of the 1960's and 70's due to her irreverence and use of unconventional materials, creating a unique artistic voice. Her recent exhibition at Muzeum Susch (2021-2022) showcased her significant works, some of which were shown in Europe for the first time.
Debora Arango, (Medellín, 1907-2005) is an iconic and provocative figure in Colombian art, who fearlessly challenged her conservative society through her paintings and watercolors. She questioned women's roles, religion, education, and social inequity while highlighting the working class and the transformative power of art by using bold colors and distorted human forms to reveal harsh realities and universal truths. The exhibition titled "Sociales. Débora Arango Arrives Today" curated by Oscar Roldán-Alzate, former curator at Museo de Arte Moderno de Medellín (MAMM), toured to the United States, and was showcased at the Mint Museum (2013), Museo del Barrio (2013) and Museo de Arte Latinoamericano MOLAA (2012).
Leyla Cárdenas, (Bogotá, 1975) explores the notions of absence, memory, destruction, and the mutable nature of time. She transforms photographic records into unweaved large-scale pieces, creating installations and sculptures that comment on urban and natural landscapes, conveying the elusive concept of time. Her recent exhibition at the Lyon Biennale (2022) showcased an on-site drawing intervention and textile sculptures that express the fragility of abandoned places.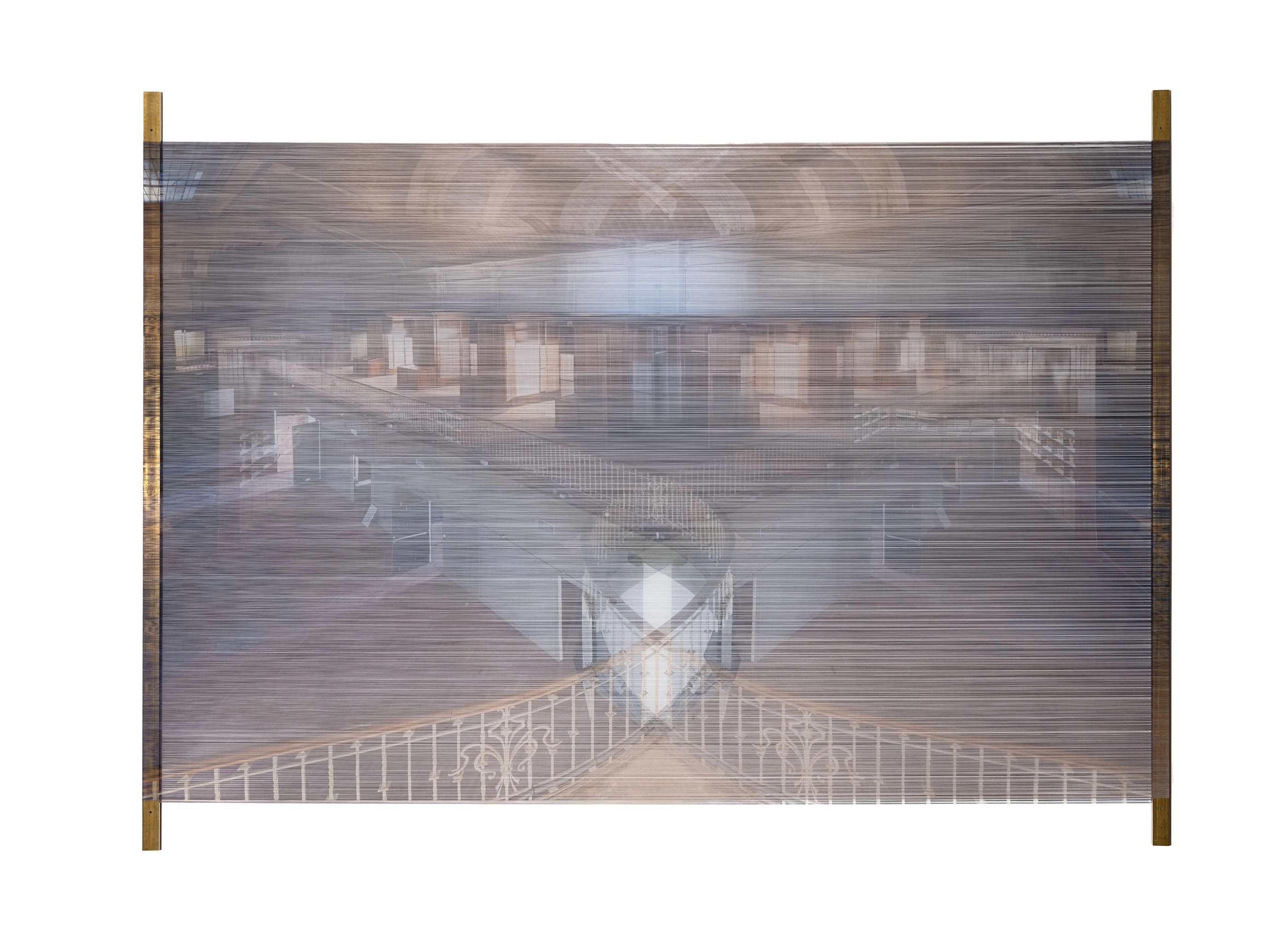 Bernardo Ortiz, (Bogotá, 1970) combines drawing, writing, and design in his transgressive artistic practice. His meticulous compositions on fabric and paper chronicle the passage of time. Referencing ordinary and day-to-day occurrences, his works reveal a complex universe of references and associations. He was recently awarded the Amant Residency Siena which he will undertake throughout the summer of 2023.
For the Kabinett Sector–featured in Art Basel for the first time, offering concisely curated exhibitions–Casas Riegner will present a captivating Contemporary Cabinet of Curiosities. This contemporary interpretation of a 16th-century Wunderkammer invites introspection into humanity's fears, desires, obsessions, and wonders. Through found objects that were intervened, surrealist ceramic relics, and futuristic toy-like sculptures, and paintings, the cabinet brings together works by Beatriz González, Feliza Bursztyn, Debora Arango, Luz Lizarazo, Luis Roldán, Icaro Zorbar, Bernardo Ortiz and Carlos Alfonso.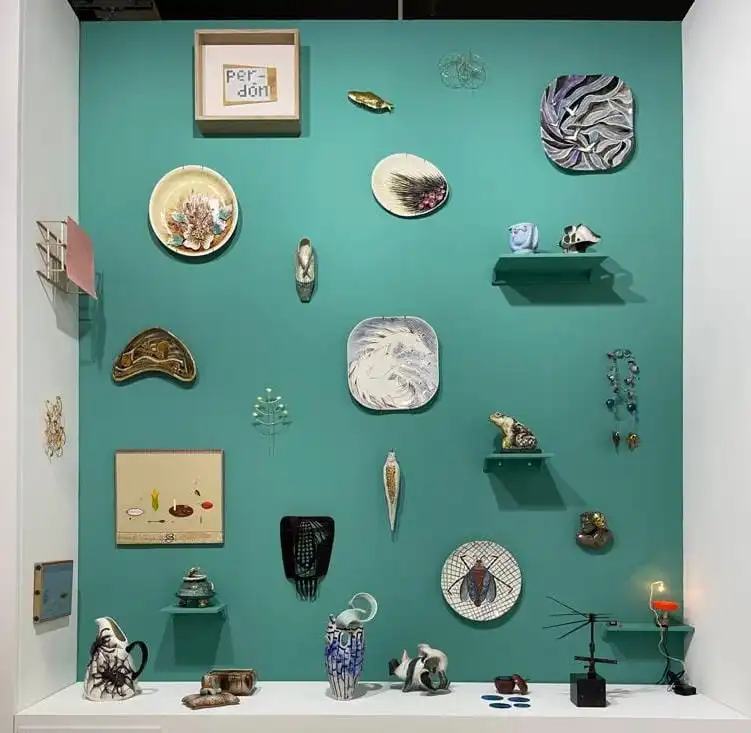 Hall 21
Booth L17
CASAS RIEGNER